Parking at ibsens gaard
We know that there may be a shortage of parking spaces in Ebeltoft during the summer, so we would like to give you some tips for parking in connection with your visit to us at ibsens gaard.
Parking is free here, but we cannot reserve spaces
There is space for 11-12 cars here at our house.
Normally, our summer guest do not occupy these spaces, as they often arrive by public transport, motorbike or bicycle. But we cannot guarantee that there is a vacant spaces when you arrive, since we are centrally located, other tourists can park here or our nice neighbors might have visitors.
To the left of our house, there are 4 p-spaces that can be used by everyone in the residential area.
In addition, there is room for at least 3, often 4, cars on the cobblestones along our house wall. Where you are welcome to park. We recommend that you park within the markings, as the outer part of the cobblestones belong to the municipality's, and parking on the pavement may equal getting fined.
It is also permitted to park in the street if the other 2 options are occupied. 3-4 cars can park in the street front of our house, but please make sure to make room for those who park along the house wall, to get out, and do not block the neighbors' exits.
Parking spaces near us
Of alternative parking options close by, we can mention the old Tømmerhandel, which has several parking spaces at the roads: Bagvænget and Vestervej. There is a short cut right opposite our house, so it only takes 2 minutes to walk from there when the car is parked.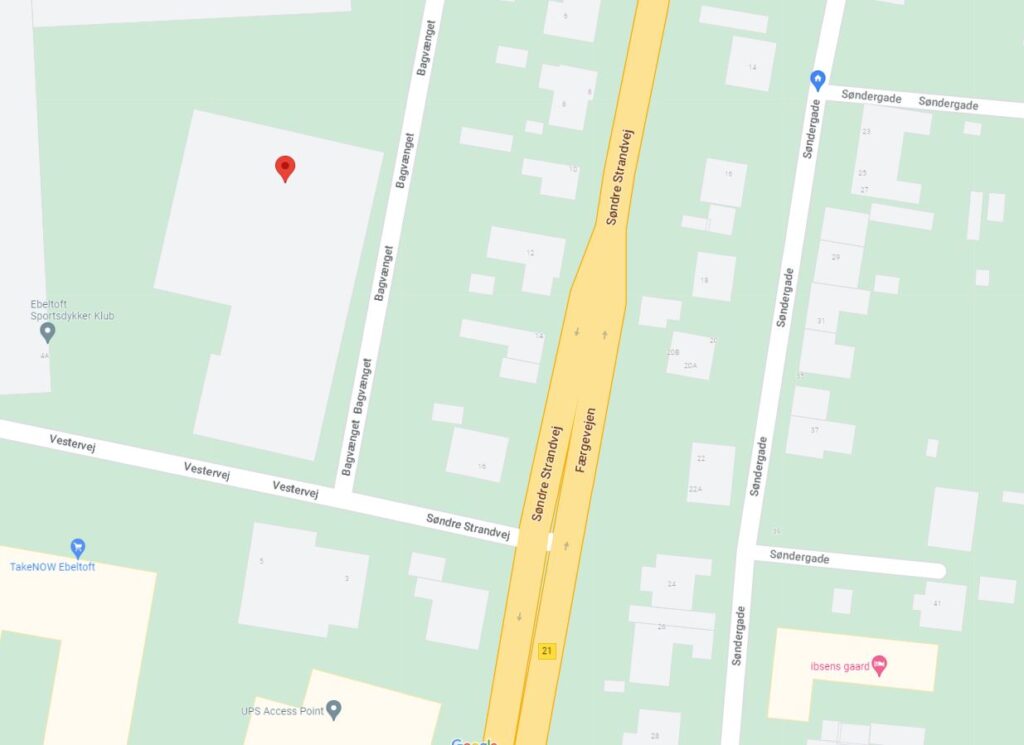 Accommodation with parking
If parking at your accommodation is important for your stay, then we can recommend that you book a room outside the city; at Molskroen Strandhotel or a junior suite at Molskroen, or book a room with parking at Motel Ebeltoft or Ebeltoft Park B&B. All other accomodations located in Ebeltoft either have more rooms than parking spaces, public parking spaces or are private accommodations located in residential areas like ours.
Parking outside Ebeltoft
A tip for when you are driving in Denmark, remember the parking disc. It is used extensively in Rønde and Grenaa, if you drive towards Randers, you will most likely have to pay for parking, and if you are going to Aarhus you have to pay everywhere, including where you spend the night.